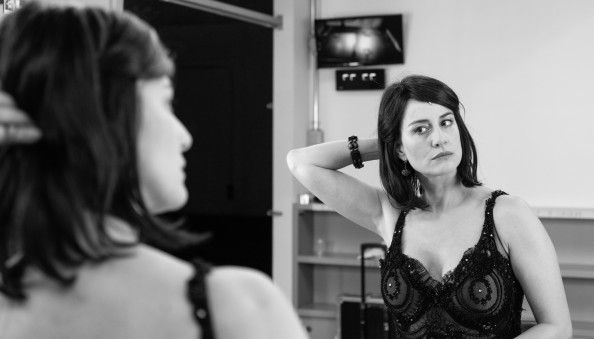 Theatre and film actress Maja Ostaszewska was born on September 3, 1972 in Kraków. In 1996 she graduated in acting from the Ludwik Solski State Drama School in Kraków. Her exceptional talent was noticed as early as her graduation performance of Krystian Lupa's Platonov by Anton Chekhov.
She debuted on the big screen in Steven Spielberg Schindler's List, but she earned national fame and awards at the Polish Film Festival in Gdańsk for her performances in Jan Hryniak's Przystań, Łukasz Barczyk's Patrzę na Ciebie, Marysiu, and Teresa Kotlarczyk's Prymas. Trzy lata z tysiąca.
Maja Ostaszewska is an actress of exceptional sensitivity and originality, consistently building her own unique image. Critics describe her as phenomenal, extraordinary and stylish. They emphasize her ability to incarnate extremely diverse characters.
In 2001, Maja Ostaszewska won the Polityka Passport Award in recognition of her outstanding film roles which show modern, sensitive and credible acting.
Maja Ostaszewska is also known for her activism in the field of animal rights protection. In 2002 she received an award from the World Society for the Protection of Animals.
In recent years she has become more involved in comedic films. She has appeared in Patryk Vega's blockbusters – Pitbull. Nowe początki and Pitbull. Niebezpieczne kobiety.
Her collaboration with Krzysztof Warlikowski began in 2005 with Krum by Hanoch Levin. Since 2008 she has been a member of the Nowy Teatr ensemble.