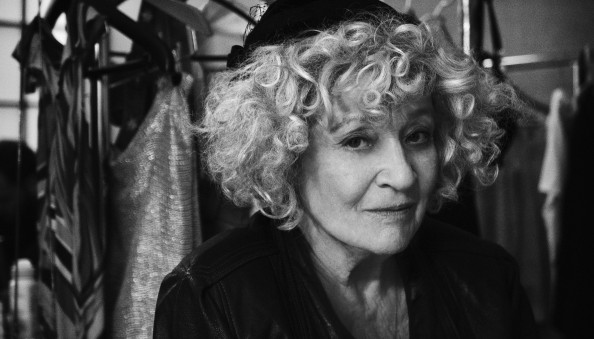 Ewa Dałkowska was born in Wrocław on 10 April, 1947. After graduating in Polish philology from the University of Wrocław in 1970 and in acting from the Aleksander Zelwerowicz State Drama School in Warsaw in 1972, Dałkowska has had a remarkable career in Polish theatre and film, working with the greats: Andrzej Wajda, Jan Englert, Krystyna Janda, Tomasz Man, Agnieszka Holland and Krzysztof Zanussi.
Dałkowska's talent and charisma also attracts the attention of the younger generation of directors. In 2011, Ewa Dałkowska appeared in the award-winning short film Święto Zmarłych (All Souls' Day) directed by Aleksandra Terpińska. In 2015, she appeared in Małgorzata Szumowska's Ciało (Body).
During martial law in Poland from 1981-1983 Dałkowska was active in the underground. She was part of the Teatr Domowy (Domestic Theatre), whose activities were inaugurated in her own apartment on November 1, 1982. Her outstanding involvement in democratic transformation in Poland brought her the Order of Polonia Restituta, Officer's Cross, in 2007.
She started her collaboration with Krzysztof Warlikowski in The Cleansed. Since 2008, she has been a member of the Nowy Teatr ensemble.
Photo by Martiq