Magdalena Cielecka
actress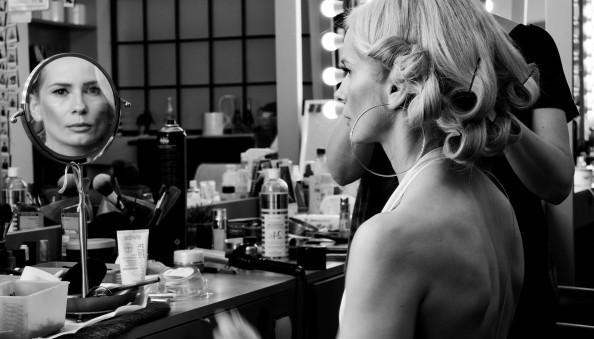 Magdalena Cielecka was born in Myszków on 20 February, 1972. A graduate of the Acting Department of the Ludwik Solski State Drama School in Kraków, she is a renowned theatre and film actress. When she debuted in Krzysztof Orzechowski's spectacle Ich Czworo, the press immediately announced the birth of a great new talent in Polish theatre.
She has collaborated with the best Polish directors, including Andrzej Wajda, Grzegorz Jarzyna, Mariusz Treliński, Jan Jakub Kolski, and Barbara Sass. Her first role in a Krzysztof Warlikowski production was Ophelia in Hamlet in 1999.
Directors emphasize Cielecka's extraordinary ability to transform, her great diligence, courage, expressive personality, and predilection for artistic risk-taking. In 2008 Magdalena Cielecka won the prestigious Herald Angel Award at the International Festival in Edinburgh for her roles in 4.48 Psychosis and Dybuk. She joined the Nowy Teatr ensemble the same year.
Fot. Martiq